While Hollywood churned out some big tickets blockbusters last year, human dramas won heart as well. Here's looking at some of the most awaited American films and events of this year.
Region Of The Superheros:
THE FINAL SHOWDOWN
The third installment of the Avengers series and first part of the Marvel Cinematic Universe's epic finale- Avengers infinity war will be out this year. The film sees Ironman, Thor, Captain America, and the rest of the Avengers, teaming up with the guardians of the galaxy to thwart supervillain Thanos(played by Josh Brolin ) in his quest to claim the infinity stones.What makes it more special is that Indian audience will get to watch the film a week before it the US releases!
MARVEL'S REVOLUTIONARY MOVE
All eyes will be on Chadwick Boseman as he will helm Marvel's first solo back superhero movie- Black Panther in its current cinematic universe, led by a predominantly black star cast. Given the ongoing racism row in Hollywood, the film will not only appeal to fans but will also make a solid socio-political statement.
DARING & BARING MERCENARY
A mercenary who cracks adult humor kicks ass and bares his own- Ryan Reynolds is outstanding as Dead pool and he returns with a sequel this year. The teaser of Deadpool 2 is hilarious so you can tell what to expect this satirical and self- deprecating humor-led superhero installment.
MORE POWER TO THE MUTANTS
Huge Jackman may have bid an emotional farewell to Logan last year but the mutants must continue to fight. X-men: Dark Phoenix is the follow up to X-men: Apocalypse and intended to be the 13th Instalment in the X-men film series. The time around, the X-men must tackle a team member (Jean Grey), who begins to develop incredible powers that corrupt and turn her into Dark Phoenix
POWER OF WATER
While it was the Wonder Women (the strongest female hero in the DC universe), who singlehandedly kept the DC flag flying last year, it will be interesting to see if DC can follow that up with another solo outing Aquaman. After Justice League, Jason Momoa gets a self-titled movie. Will the superhero with the superhero with the ability to harness the power of ocean be able to woo the fans?
More Thrills,Chills & Action:
WRATH OF THE DINOSAURS
Jurassic World: The Fallen Kingdom will give you a thrill of watching the dinosaurs destroy the island once again.Chris Pratt and Bryce Dallas Howard return in this sequel.
SPACE OPERA
After the release of Star Wars: The Last Jedi, the excitement of the Han Solo prequel film, Solo: A Stars Wars Story among the Star Wars fans, has reached its peak and this is what they will look forward to this year.
THE FEMME FATALE
Oscar winner Alicia Vikander plays Lara Croft in the upcoming Tomb Raider movie Reboot based on the iconic video game character.She takes over from Angelina Jolie and it will be interesting to see how she portrays her first full-fledged action role.
COVERT OPERATION
Tom Cruise returns as agent Ethan Hunt for the sixth time in M: I 6- mission impossible and we aren't complaining. After a spectacular Mission: Impossible-Rogue Nation, Rebecca Ferguson is back to team up with a cruise for yet another action adventure.
CLASH OF THE GIANTS 
Big, bigger, biggest! A truly massive action entertainer, Jhon Boyega leads a new generation of Jaeger pilots in the sequel (Pacific Rim Uprising) to the bombastic giant-robot-versus giant-monsters battle royale
WAY TO GO WOMEN!
Comprising an all-women cast, Sandra Bullock has clarified that Ocean's 8 is not a remake or a direct sequel to 2001  crime comedy Ocean's 11 that starred George Clooney, Brad Pitt, Matt Damon and other A-listers. The actress has said that it's more of a spiritual successor that has a direct link to the well-liked Ocean's trilogy.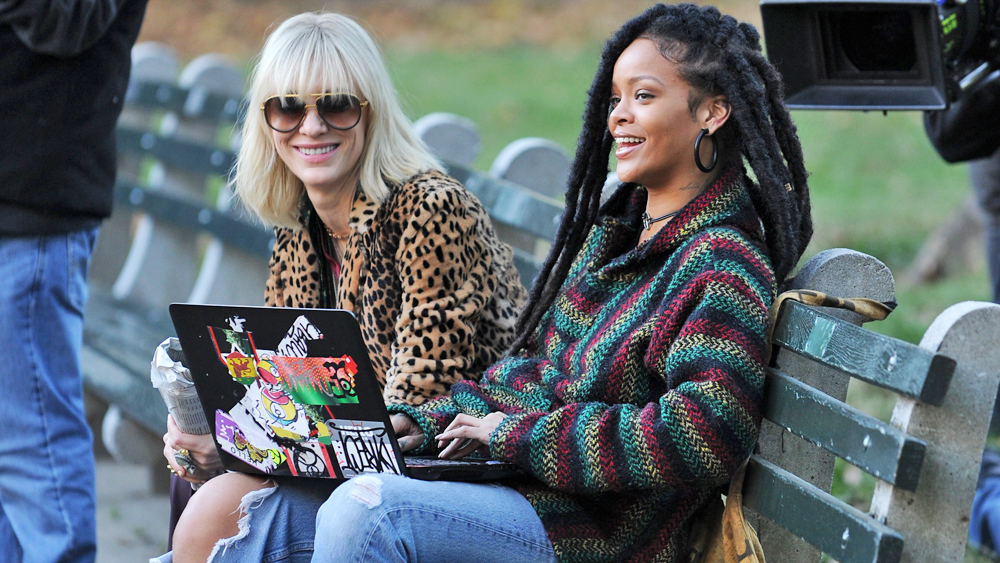 Biopics:
BOHEMIAN RHAPSODY
The film focuses on a 15-years period from the formation of rock band queen and lead singer Freddie Mercury up to their performance at live Aid 1985,six years before Mercury's death. Bryan Singer was originally hired to direct the film.However, he was fired and Dexter Fletcher was hired on December 6 to complete shooting and post production.
Awards:
THE 90TH ACADEMY AWARDS
Newtons may not have made it to final five noms of the best Foreign Language Film category but this is one award show that no cinema lover can miss.The artist for years have not only used the Oscars platforms to celebrate the best cinema but also to voice their concerns and support social cause- be it gender or pay disparity or LGBT rights. Acused of not representing actors of color well, the academy has faced heat for its choice of nominees and snubs.Given the shocking sex accusation surfacing in recent past,the Oscar stage is bound to see some provocative speeches this time around, Jimmy Kimmel returns Oscars host this year.While various films are in contention, we hope you'll watch most of them by March 4, as that's when the 90th academy awards will be aired